About Us
Eric T. Brooker, O.D., FAAO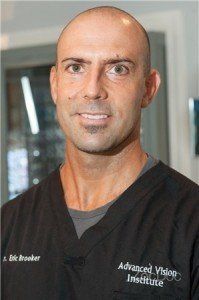 Dr. Eric T. Brooker was born and raised in Las Vegas. He graduated from Bishop Gorman High School in 1993 and received a combined academic and athletic scholarship to play soccer at Oregon State University. After suffering a leg injury during a game, Eric transferred to the University of Nevada Reno, where he graduated with honors in the field of Health Care Sciences. He then went on to pursue his passion for vision at the Southern California College of Optometry where he graduated with honors at the top of his class in 2001. He opened his first practice in 2003 and his second location in 2016. Eric has dedicated his life to the science of eye care by traveling the entire world to gather medical research and help develop some of the most advanced procedures in the ophthalmic industry, he is able to bring the procedures back to his very own practice in Las Vegas to provide unique and cutting edge care to his patients, which sets him apart from any other optometrists. In addition to his love for his career and sports, he is a devoted husband to his wife, Alexis, and father to his four-year-old daughter, Eila.

​​​​​​​Dr. Brooker is highly trained in the latest types of permanent vision correction to offer his patients freedom from glasses. He also is passionate about treating patients with dry and red eyes and he developed his own specialty clinic and treatment regimens to combat this disease. Dr. Brooker also completed the rigorous process to become a fellow of the American Academy of Optometry. He is board certified in the treatment of eye diseases and has spent years fitting specialized contact lenses to treat patients that have conditions such as keratoconus and other diseases of the cornea that cannot achieve adequate vision with prescription glasses.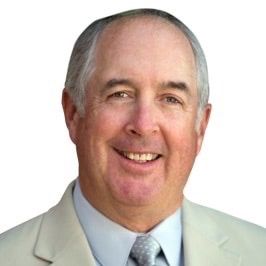 Advanced Vision Institute is excited to welcome Dr. Michael Roth to our office. Dr. Roth is a well known and highly respected optometrist from Palm Desert, CA. Dr. Roth is a past president of the New York State Optometric Association and worked on a number of committees for the American Optometric Association. He is the co-founder of VISION-USA which became the national charity of the AOA. Dr. Roth was national chairman of VISION-USA for a number of years and appeared on Good Morning America and the Today Show discussing this wonderful program. Dr. Roth's paradigms on vision care align perfectly with the mission statements of Advanced Vision Institute and the founder Dr. Brooker. Both doctors are striving to provide revitalized health and the gift of vision to their patients while inspiring those around them to live a healthy lifestyle.

He was recognized for his efforts by President Reagan, who gave the We Can/ We Care award to the NYSOA. He was recognized by LeMoyne College with the Ignation Award for outstanding service to the community. He also was an instructor for the Physician Assistance program instructing students in vision care, and diagnosis and treatment of eye disease.

Dr. Roth is also board certified in the treatment and management of glaucoma in the state of California and has managed hundreds of patients suffering from this condition. He favors early detection and treatment to prevent vision loss.

Dr. Roth treats all anterior segment eye disease and was the principal investigator for Allergan's Dry Eye Study at the California office. He welcomes those who suffer from dry eye disease to make an appointment with him. Dr. Roth is also known for his expertise in multifocal and astigmatic contact lens fitting.

Dr. Roth has moved to Summerlin with his wife Linda. They have two sons, Dr. Jeffrey M. Roth, who took over his Syracuse, NY office and Lt. Col. Jason Roth who resides with his family in Virginia. Dr. Roth loves to hike and bike with his wife and play golf.
Brands we carry