About Us
Eric T. Brooker, O.D., FAAO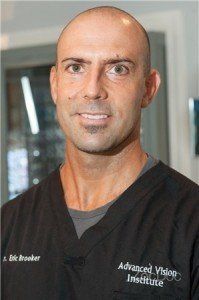 Dr. Eric T. Brooker was born and raised in Las Vegas. He graduated from Bishop Gorman High School in 1993 and received a combined academic and athletic scholarship to play soccer at Oregon State University. After suffering a leg injury during a game, Eric transferred to the University of Nevada Reno, where he graduated with honors in the field of Health Care Sciences. He then went on to pursue his passion for vision at the Southern California College of Optometry where he graduated with honors at the top of his class in 2001. He opened his first practice in 2003 and his second location in 2016. Eric has dedicated his life to the science of eye care by traveling the entire world to gather medical research and help develop some of the most advanced procedures in the ophthalmic industry, he is able to bring the procedures back to his very own practice in Las Vegas to provide unique and cutting edge care to his patients, which sets him apart from any other optometrists. In addition to his love for his career and sports, he is a devoted husband to his wife, Alexis, and father to his four-year-old daughter, Eila.

​​​​​​​Dr. Brooker is highly trained in the latest types of permanent vision correction to offer his patients freedom from glasses. He also is passionate about treating patients with dry and red eyes and he developed his own specialty clinic and treatment regimens to combat this disease. Dr. Brooker also completed the rigorous process to become a fellow of the American Academy of Optometry. He is board certified in the treatment of eye diseases and has spent years fitting specialized contact lenses to treat patients that have conditions such as keratoconus and other diseases of the cornea that cannot achieve adequate vision with prescription glasses.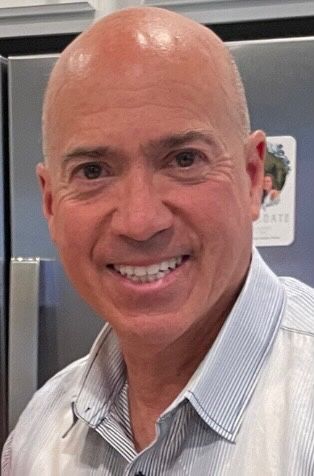 Dr. Kevin Wogalter loves living in Las Vegas, where he is an avid tennis player and enjoys softball, hiking, and pickleball. He was born and raised in Richmond VA and attended graduate school in Boston where he received his doctorate degree from the New England College of Optometry. He has extensive experience in full-scope medical eye care with a focus on the treatment and management of Glaucoma. Dr. Wogalter owned a private practice in a small city in Arizona for 14 years, where he built a practice based on preventative eye care as it relates to the health of the entire body. Dr. Wogalter, who likes to go by "Dr. Kevin", is excited to be working alongside Dr. Brooker in a medically oriented eye care practice that is focused on employing the most state-of-the-art diagnostics to provide advanced eye care to their patients.
Brands we carry