Childrens Vision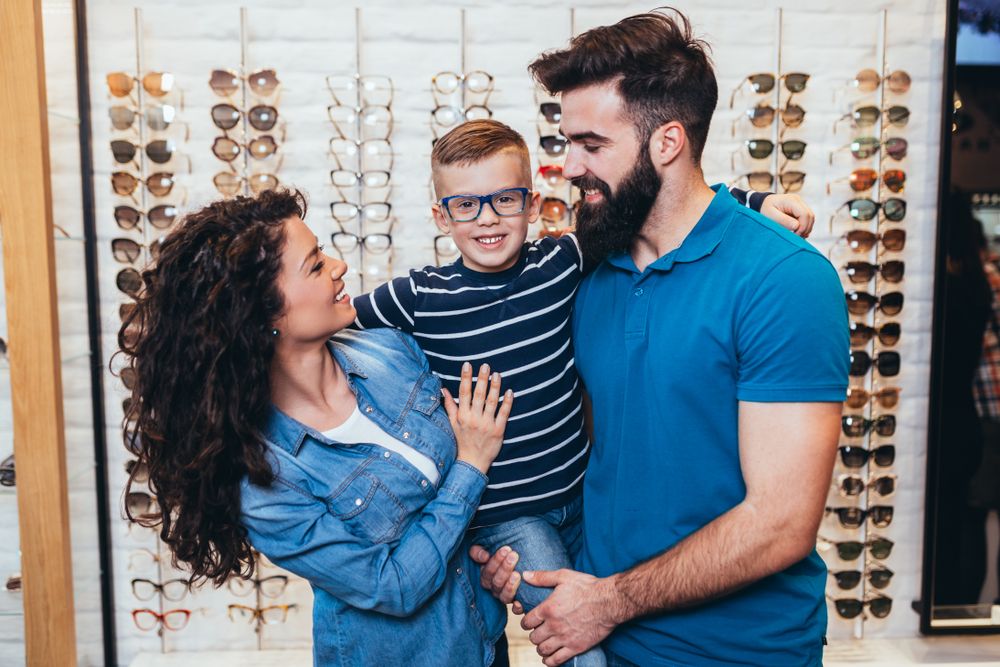 Clear Vision Is Essential to Children's Development
As your child grows, their eyesight should grow with them. Early identification of myopia, hyperopia astigmatism, lazy eye or eye teaming difficulties can have an enormous impact on their growth and development. Kids suffering from even minor vision problems have less success in school and learning in the classroom. They may also struggle when playing sports, since vision and hand-eye coordination relies are essential for peak sports performance.
What to Expect at an Eye Exam For Kids
For every age group, eye exams differ. This is due to a number of factors, including the patient's ability to contribute verbally, progressing motor skills, and common eye conditions found among different age groups.

The team and doctors and Advanced Vision Institute utilize diagnositic instruments that can assess and measure your childrens quality of vision without them have to make any subjective verbal responses. The doctors use a specialized retinoscopy technique in order to determine exactly how light is focusing into childrens eyes, which allows them to determine if there are any risk factors present that could hinder the development and performance of your child's vision.
​​​​​​​Amblyopia, or lazy eye, is a common childhood eye disorder. This usually occurs when one eye is weaker than the other and is unable to achieve normal vision even with prescription glasses. Lazy eye can be easily corrected if the condition is caught early and treated through specialized glasses and eye patch therapy to encourage the eyes to strengthen.
How to Prepare Your Child for Their First Eye Exam
For young children, an eye exam can cause anxiety, especially if it is their first eye exam. You can help your child prepare by calmly explaining what they can expect.


The tests are generally pain-free and quiet

The questions will be easy to answer and interactive

There are no wrong answers

We generally will not put eye drops in during the first visit unless absolutely required


The optometrists and the rest of the team at Advanced Vision Institute will do everything possible to make your visit relaxed and fun for the kids. Our office offers a warm comfortable environment that is great for a child's first eye exam experience. After their first visit, children often feel excited to visit again.

Call our office today, and take the first step toward your child's success in life and school by ensuring they have the clear vision they need to succeed.
Brands we carry