International Consulting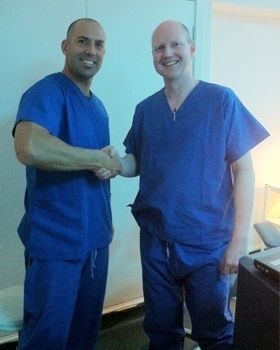 At Advanced Vision Institute, we're passionate about promoting and encouraging quality eye care and vision treatment in Las Vegas and around the globe. That's why Dr. Eric T. Brooker, is also an international consultant who offers international consulting and clinical training and professional education around the world.
With a resume packed with educational experience, Dr. Booker served most recently as the director of international clinical training with AcuFocus, a medical device company and the developers of KAMRA, an intra-corneal inlay that treats near vision loss. At AcuFocus, Dr. Brooker developed a physician's training program that has since been implemented worldwide.
Extensive International Consulting Experience
Today, Dr. Brooker continues to provide advanced surgical training to refractive surgeons around the world, while serving as a consultant to the AcuFocus Medical Advisory Board. He also currently consults for Odyssey Medical, where he shares his expertise in diagnosing and treating dry eye conditions.
Dr. Brooker's international consulting experience also includes acting as a trainer for Advanced Medical Optics, acting as director of Clinical & Physicians Education at IntraLase, serving as clinical director at Wellish Vision Institute and executive clinical director of TLC Laser Eye Center in Las Vegas.
When it comes to international consulting, Dr. Brooker's experience is unmatched. Along with his consulting services, Dr. Brooker has an impressive resume of educational experience. He has educated eye care professionals around the globe on topics including breakthrough dry eye therapies, post-LASIK nomograms, presbyopic acufocus corneal inlay and co-management of corneal inlays for presbyopia.
Dr. Brooker is still passionate about working with patients and continues to oversee his practice, the Advanced Vision Institute. In doing so, Dr. Brooker is able to keep himself at the forefront of ophthalmology advancement while offering his patients the best care possible. When he's not seeing patients or conducting international consulting services, Dr. Brooker donates his time and service to impoverished patients in underdeveloped countries through various organizations including the Fiji Eye Mission.
Consulting Services Offered:
RESEARCH
Protocol Development

Principal Investigator

CRF Design

Site Selection & Initiation

Analysis & Results
LECTURING
Ocular Disease

Medical Device and Pharmaceuticals

Co-management

Diagnostics
EDUCATION
Program Development

Training Websites

Certification Programs

Marketing & Tools Training
SURGICAL TRAINING
Proctoring & Consulting

Developing Surgical Educational Programs

Seminars
PUBLICATION
Journal Submissions

Abstracts / Research

Trade Media
​​​​​​​​​​​​​​​​​​​​​Eric T. Brooker, OD Curriculum Vitae
Specialties
Dr. Brooker has focused his career and studies on LASIK, Ocular disease dry eyes, and speciality contact lenses. He has managed hundreds of patients before and after they have undergone LASIK surgery to correct their vision. Dr. Brooker has also traveled around the world doing research and teaching novel techniques for refractive and corneal surgery in cities such as: Paris, Tokyo, Montreal, Sydney, Perth, London, Milan, Seoul, Auckland, Dubai, Kansas City, Phoenix, Memphis, Irvine, Argentina, Budapest, Austria and Mexico City. As an expert in the field of laser vision correction, Dr. Brooker also lectures to his peers on the advances in technology. After several years providing patient care and doing research and training in the field, Dr. Brooker founded the Advanced Vision Institute offering patients the latest technologies in ocular science. Advantage Family Optical is also a subsidiary of the Advanced Vision Institute and is located on premises. Advantage Family Optical caters to the entire family offering the latest in fashion eyewear. As a Las Vegas Optometrist, Dr. Brooker cares for his patients and wants the best for their vision.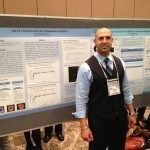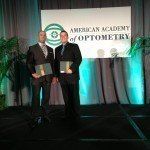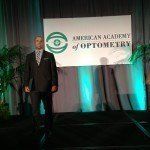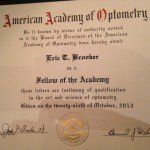 In qualifying for and maintaining fellowship, individuals are evaluated against the highest standards of professional competence. The letters "FAAO" (Fellow of the American Academy of Optometry) after an optometrist's, scientist's or other qualified person's name signify to colleagues and patients that rigorous qualifications for fellowship have been met.
Fellowship is open to the following professionals who demonstrate that they meet Academy standards:
Optometrists who are licensed to practice at the highest level permitted by law in their jurisdiction, and

Scientists, educators, librarians, administrators, and editors who have accredited themselves and optometry by their contributions to optometry or vision science.

​​​​​​​What does FAAO mean?
Fellows of the American Academy of Optometry are entitled to use the designation FAAO. The designation—FAAO—means they are recognized by their colleagues as knowledgeable and experienced professionals who have met the high standards of professional competence in a broad range of issues related to eye care. Each candidate for Fellowship must continue to maintain the highest of professional standards.
Each clinical practice candidate has lectured, completed a residency or has submitted written presentations and is examined by a panel of leading doctors of optometry, who review the presentations and the candidate's professional credentials.
Certifications
Oregon State University, Corvallis, OR

University of Nevada Las Vegas, Las Vegas, NV University of Nevada Reno, Reno NV

Bachelor of Science in Health Care Sciences, May 1997

Southern California College Of Optometry, Fullerton, CA. Doctorate of Optometry, May 2001

IntraLase MD Certification Course 2006

IntraLase Enabled Keratoplasty Trainer 2006

ACRP (Clinical Research Professional) CRA Certification 2008

Citi Human Research Certification 2008

Citi Good Clinical Research Certification 2008

FDA Requirements for Entering Clinical Trial Results 2008

Acufocus Surgical Trainer Certification 2009

VISX Operators Custom Cornea Training Certification

CPR and Emergency Response Certification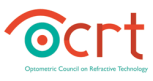 Brands we carry