Eye Doctor in Las Vegas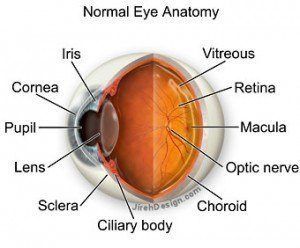 Looking for an Eye Doctor in Las Vegas? While you may not take your eyes into consideration when you're assessing your overall health, the fact remains; your vision plays a huge role in complete wellness. That's because your vision plays a primary role in your daily life, whether that includes education, physical activity or professional work. That said, many Americans still live with impaired vision – either because they don't realize it's impaired or because they don't know how much better life can be when they are actually seeing clearly. That's why your eye doctor is here to make sure you're getting the most out of your health – and your life!
What Your Las Vegas Eye Doctor Can Tell You
Your vision says a lot about it. Sure, your eyesight may weaken naturally as you age, but the symptoms of many medical diseases or conditions make themselves apparent in your eyes. For example, your eye doctor in Las Vegas may identify the warning signs or symptoms of diseases like diabetes, mumps or even asthma. Not to mention that your eye doctor can diagnose eye disorders like glaucoma, astigmatism or macular degeneration.
At our Nevada Eye Care Center, our doctors are skilled at assessing the overall health of your eyes by using digital retinal photography. This procedure allows us to take a picture of the back of your eye and examine the status of your eye's health. Using this technology, we can detect diseases of the eye in the very early stages and initiate treatment before they cause vision impairment or loss. This technology can help our doctors also detect systemic diseases such as hypertension, cancer, diabetes, hyperthyroidism, and tumors. Our Las Vegas Eye Doctor recommends retinal photography to all of our patients in order to preserve their vision and maintain a healthy life.
Eye Doctor in Las Vegas
At Advanced Vision Institute, your Las Vegas eye doctor is also your partners in improving your overall health – which is your greatest asset. Contact our Eye Doctor in Las Vegas today!
Brands we carry