Las Vegas Lasik Consultations
Advanced Vision Institute, your source for advanced eye care, is also your source for consultation and post-operative care for permanent vision correction. LASIK, also known as IntraLASIK or I-LASIK, is a valuable and significant breakthrough in eye care. The IntraLase laser, which is the laser commonly used in LASIK surgeries, demonstrates significant technological advancement, as it is able to generate light pulses as short as one-quadrillionth of a second.
This bladeless laser, developed by a team of physicists, biomedical engineers, and ophthalmologists about 15 years ago, is far more accurate and safe than the instruments once used for LASIK surgeries. As a LASIK patient, this means that your vision correction surgery is virtually painless while being safer and more accurate than ever before.
During your Las Vegas LASIK surgery, your doctor will use an infrared beam of light to precisely separate tissue in a process called photodisruption. This process allows focused laser pulses to divide matter at the molecular level, without heat or impact to the surrounding tissue.
Your Las Vegas LASIK Surgery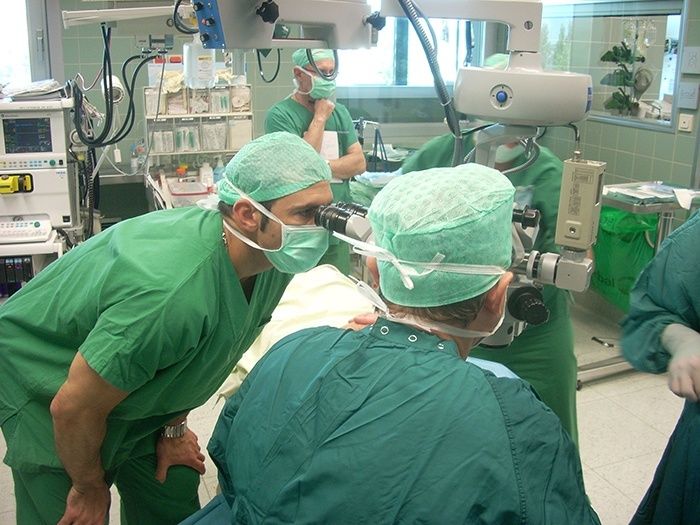 The first step of your LASIK surgery requires the surgeon to use the laser to create a thin protective corneal flap. The surgeon then lifts the flap in order to reshape the corneal surface with the help of another laser, called the CustomVue VISX. This reshaping corrects your vision to your optimal prescription. The surgeon then repositions the protective flap, which heals into place within two minutes. From start to finish, your Las Vegas LASIK procedure will take no more than a few minutes!
While some surgeons still use a traditional bladed LASIK approach, studies have shown that IntraLASIK procedures resulted in more patients with 20/20 vision or better than those who received a bladed surgery. And without the use of surgical blades, your LASIK procedure is also safer than ever. Plus, the IntraLASIK approach incorporates computer precision that allows the surgeon to obtain extremely accurate results.
In an all-laser LASIK procedure, recovery is generally quick and easy, as the laser causes very little trauma to the eye. Many of our patients see 20/20 or better as quickly as the day after their procedure.
Your Las Vegas LASIK Surgery
The most important component of a successful IntraLASIK procedure is a non-biased evaluation to determine whether you're a good candidate for the procedure.
"There are so many factors to evaluate when determining if a patient is a good IntraLASIK candidate," said Dr. Brooker. "I like to check each factor carefully to make sure the procedure will be safe for my patients and allow them to achieve good results even 30 years down the line."

Our doctors can perform the important non-biases pre-operative evaluation to determine your candidacy for permanent vision correction. Once they counsel you about your best options, we will then work to find the best refractive surgeon and laser system to treat your personal vision prescription. Our doctors will attend your laser procedure to collaborate with the surgeon performing your treatment. All of your pre and post-operative care will be completed at the Advanced Vision Institute.
At Advanced Vision Institute, our experienced eye doctors have developed a specific pre-operative treatment regimen that will help you achieve better results and a quicker recovery. When it comes to selecting a LASIK doctor, experience counts.
Paying for Your LASIK Surgery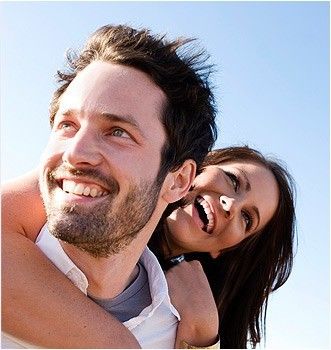 You've likely seen a number of local eye clinics touting deals and sales on LASIK surgery. These gimmicks can lead to confusion about the true cost of laser vision correction surgery. A customized procedure as advanced as IntraLASIK simply cannot be performed for $500. Often, these "deals" are actually for procedures that use outdated technology and do not include pre- and post-operative care.
Typically, an IntraLASIK procedure will range from $1,800 to $2,700 per eye – or around $5,000 per individual. This price includes all of your pre-surgery tests and evaluations as well as post-operative care and follow-up exams for one year.
If you're worried about paying for your LASIK surgery, don't! There are financing programs that will help you obtain the vision you want sooner than you expected. Many of our patients pay as little as $89 per month. When it comes to your vision, don't trust it to just anyone offering a cheap deal; advanced technology, extensive experience, and superior care are imperative to a successful procedure.
Dr. Brooker has extensive experience conducting research for IntraLASIK and training doctors worldwide on surgical techniques. He will provide a non-biases pre-operative consultation about your candidacy for the procedure and work to find the best refractive surgeon nationwide to perform your personalized treatment. He is passionate about sharing his expertise with patients seeking a clearer vision. Dr. Brooker has even gone through the surgery himself, and after six years is still seeing better than 20/20.
If you're ready to permanently correct your vision, give us a call today to set up a consultation and examination. Leave the blur in the past – your future is crystal clear.
Brands we carry