Las Vegas Optometrist
Are you looking for an Optometrist in Las Vegas? Advanced Vision Institute and the Institute's optical division, Advantage Family Optical, offer comprehensive eye care.
Dr. Eric T. Brooker is an Optometrist in Las Vegas who is diversified in multiple disciplines of ophthalmology and to pursue advances in eye care through research, technological innovation and personalized patient care in order to maximize our patient's experience. This dedicated blend of patient care and commitment to progressions in the eye care industry is what the Advanced Vision Institute continues to offer our patients and the growing eye care industry.
Since 1992, Dr. Brooker has focused on patient care and the three-dimensional view of what is necessary to give quality eye care, while remaining abreast of cutting edge technology and advancements in vision research. Our doctor the Best Optometrists Las Vegas has to offer.
More on our Optometrist in Las Vegas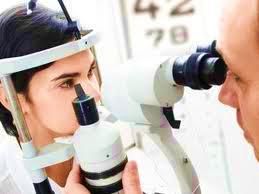 The patients are the heart of the Institute and keeping this as the central focus, provides a balanced perspective for both our staff and doctors. We share a common vision & consistently strive for excellence in providing cost-effective advanced options to meet our patient's needs.
The Advanced Vision Institute provides an environment that is comfortable and informative guided by staff that is approachable and prepared to assist you in making informed decisions about your eye care needs. Make an appointment today with our Las Vegas Optometrist and take the preventative steps toward a Healthier Visual lifestyle.
Brands we carry