Scleral and Hybrid Contact Lenses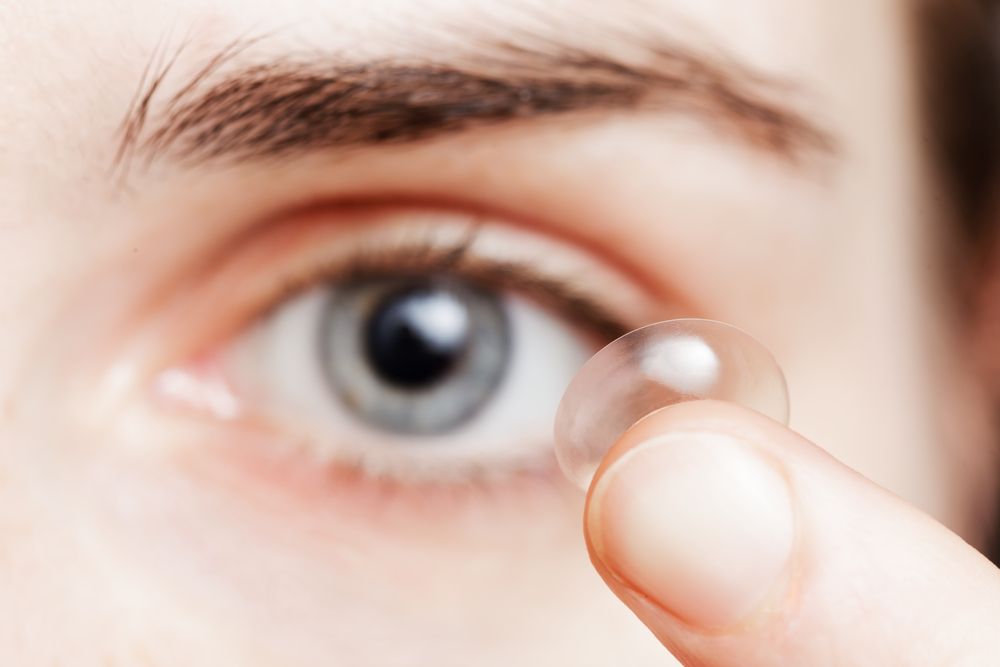 These advanced technology contact lenses are a revolutionary advance in specialty custom contact lenses. These contact lenses offer a sophisticated custom design to completely restore a patient's vision back to 20/20 and improve the quality of a patient's vision. Custom Scleral contact lenses utilize a fluid interface, which masks the distortion caused by eye conditions such as keratoconus, pellucid marginal degeneration, post corneal transplant, post corneal injury , scarring, or corneal dystrophies and many others. These contact lenses allow extremely high quality HD vision for patients that normally suffer vision disabilities and are unable to work, drive or enjoy their daily lives due to the poor vision they have through glasses and non-custom soft contact lenses. Scleral contact lenses can be fitted and designed by the doctors at the Advanced Vision Institute in order to restore your vision.
Another type of contact lens is a hybrid lens. These lenses are a combination of a rigid center and a soft contact lens skirt. These lenses offer crisp high definition vision and are very stable on the eye for patients that have high degrees of astigmatism. Often patients that could not previously wear contact lenses can successfully restore their vision way beyond the visual acuity experienced in prescribed glasses. SynerEyes hybrid contact lenses can be fit and designed by the doctors at Advanced Vision Institute and allow you to get back to experiencing life with normal clear vision.
Brands we carry