Summerlin Eyelash Treatments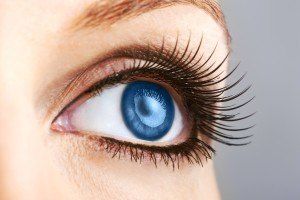 If the eyes are the window to the soul, then eyelashes are simply the curtains that dress them; no matter how striking your natural eyes, dark, long and thick lashes can add drama, mystery and beauty. But if Mother Nature didn't bless you with naturally long, thick, dark lashes, don't despair. We can help you achieve the eyelashes you've always wanted using one or more of the following procedures.
Eyelash curling is a great way to help you achieve beautiful, perfectly curled lashes that complement your stunning eyes. If you're accustomed to fumbling with a lash curler every morning, only to end up frustrated with the results or time commitment, it may be time to look into a professional Summerlin eyelash curling treatment. Our procedure is quick, easy and safe, and you'll be thrilled with the results.
Natural Lash Growth Stimulation
The latest rage in the world of beauty, Lattisse is a special treatment that naturally stimulates Summerlin eyelash growth. With regular application, you will see beautiful longer, thicker and darker lashes in just a few weeks. At-home treatment is simple and quick; you've got nothing to lose and only beautiful lashes to gain.
Ready to make your lashes sing? Come see us today.
Brands we carry