Summerlin Eyelid Treatments
After a certain age, droopy, sagging and tired eyelids might seem inevitable. But your eyelids don't have to broadcast your age to the rest of the world; our Summerlin eyelid and wrinkle treatments can help you achieve smoother, tighter skin while reducing that sag and droop you hate. In the past, saggy eyelids required a surgical procedure, but today, we can treat these issues with laser technology.
Summerlin Eyelid Tightening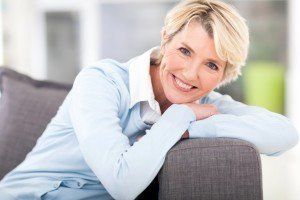 If you suffer from loose eyelid skin and you're not quite ready to go under the knife, our Summerlin eyelid tightening treatment is for you. As you age, the collagen in your skin, which serves to keep the skin healthy and elastic, begins to decline. As a result, skin becomes saggy, droopy and, let's face it, less attractive. Using cutting-edge laser technology, we can stimulate the natural collagen within the skin, promoting new collagen growth which helps to repair the skin. This procedure is perfectly safe and you'll be left with younger, tighter new skin.
Botox
Sure those fine lines, wrinkles and crows' feet might be adding character, but if you're like most of our patients, you likely think you've got enough character as it is. That's why we recommend Botox treatments to patients looking for a simple, non-invasive way to look and feel younger, quickly.
Used for myriad issues, from excess sweating to leaky bladders to wrinkly foreheads, Botox is a simple, convenient and cost-effective way to see big-time results in the appearance of your skin. Botox is a safe and effective non-surgical solution for crows' feet, wrinkles, and creases around your eyes and forehead. Once you've seen the results of Botox injections on your skin, you'll be hooked! This little syringe can shave years off your age in one visit.
If you've been living with eyelids and surrounding skin that is droopy, wrinkled and tired looking, you've been selling yourself (and your eyes!) short. Come see us today to learn how we can give you beautiful, tighter, younger-looking eyes today.
Brands we carry