Diamond Dermal Infusion Facials
As Las Vegas' only provider of the Silk Peel 3 Diamond Dermal Infusion Treatments, Advanced Vision Institute is proud to bring its patients the newest development in skin exfoliation technology. This advanced treatment uses proprietary serums that are infused directly into the skin to hydrate, nourish, brighten and clear your skin. Using the Silk Peel 3 technology, we can help you achieve the skin you've always dreamed of. Depending on your specific needs, the Diamond Dermal Infusion Facial can help improve dry skin, aging skin and lessen or eliminate sunspots and acne.
Diamond Dermal Infusion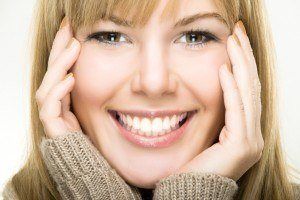 The Diamond Dermal Infusion uses the Silk Peel 3 instrument, which uses a gentle vacuum that massages over the skin with a diamond handpiece, allowing the instrument to consistently remove the dead surface layers of the skin while infusing individualized serums into deeper layers of the dermis. This advanced, hydrating technique exfoliates around the face and eyes while infusing a proprietary serum (including Sodium Hyaluronate, Chamomile, Glycerin, Aloe, Vitamin C), into the skin which stimulates repair, collagen synthesis, creating firmer, more youthful looking skin. This method eliminates the need for traditional microdermabrasion crystals. The process also cleanses oils and impurities from the skin while utilizing antioxidants to counter act free-radical and UV damage. These serums include and combination of the following:
Hydrating
If you suffer from dry, flaking and dull skin, we can customize your Diamond Dermal Infusion in order to hydrate your skin and restore it to its beautiful, youthful appearance. Features Sodium Hyaluronate , Allantion, and Glycerin for intense hydration. Also uses calming agents such as Chamomile and Mugwort. Improves results from Botox, IPL lasers, and other aesthetic treatments.


Vitamin C
Vitamin C is an essential nutrient to help revitalize and stimulate your skin. By infusing your skin with our Vitamin C serum, we can help repair damaged, aged skin and help it look more beautiful than ever. Counteracts free-radicals while stimulating collagen synthesis. Also uses a hydration formula featuring Glycerin and Sodium Hyaluronate combined with skin calming agents such as Aloe and Camallia.


Brightening
If your skin is dull and lifeless, our brightening serum will help bring it back to life. Try this treatment and your skin is bound to light up any room. This revolutionary Lumixyl peptide provides incredible results for those with sun damage such as sun spots and hyperpigmentation. Also contains skin calming agents such as Glycerin and Aloe to reduce irritation and inflammation.


Clarity
If you suffer from acne, our clarifying serum can help you achieve the beautiful, clear skin you've always dreamed of. Stop living with acne and acne scars, and give yourself the gift of beautiful skin today. This formula fights the bacteria that cause acne, unclogs glands and fights excess oil production.
If you're ready to experience the best skin technology can offer, come visit us at Advanced Vision Institute today.
Brands we carry